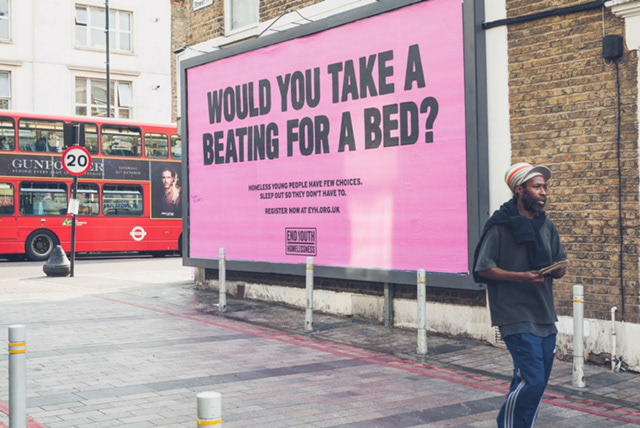 A new campaign for the End Youth Homeless charity. Posters were created to promote the charity's annual Sleep Out fundraiser. End Youth Homelessness held 15 Sleep Out events around the UK. The designs and tone of voice force people to engage with the kinds of decisions young people on the streets have to make by directly asking you a tough question. To 

accompany

the campaign, small job applications were posted in phone boxes and shop windows but with a twist. 
The posters helped encourage more than 2,500 Sleep Out participants across the country raise over £1m.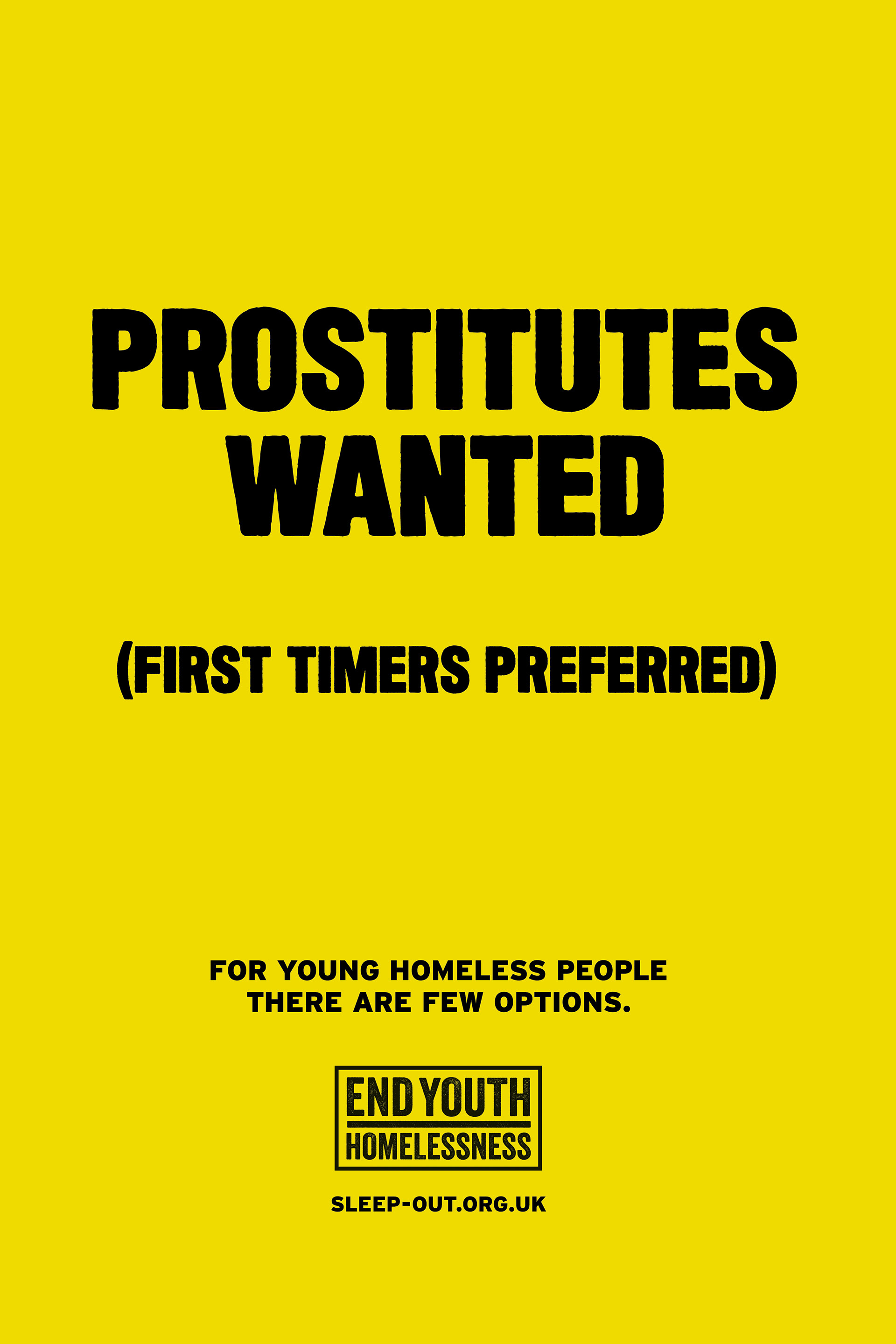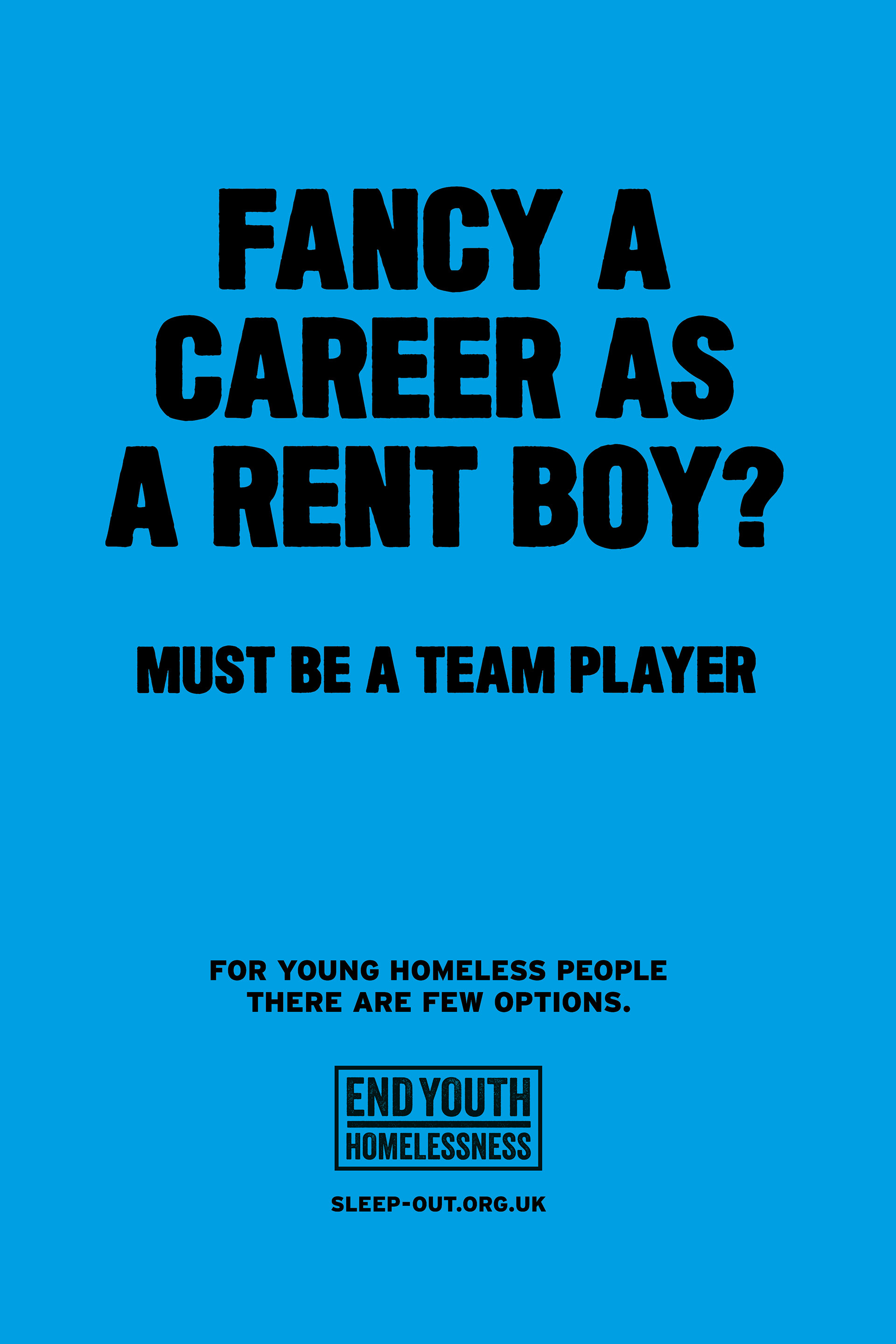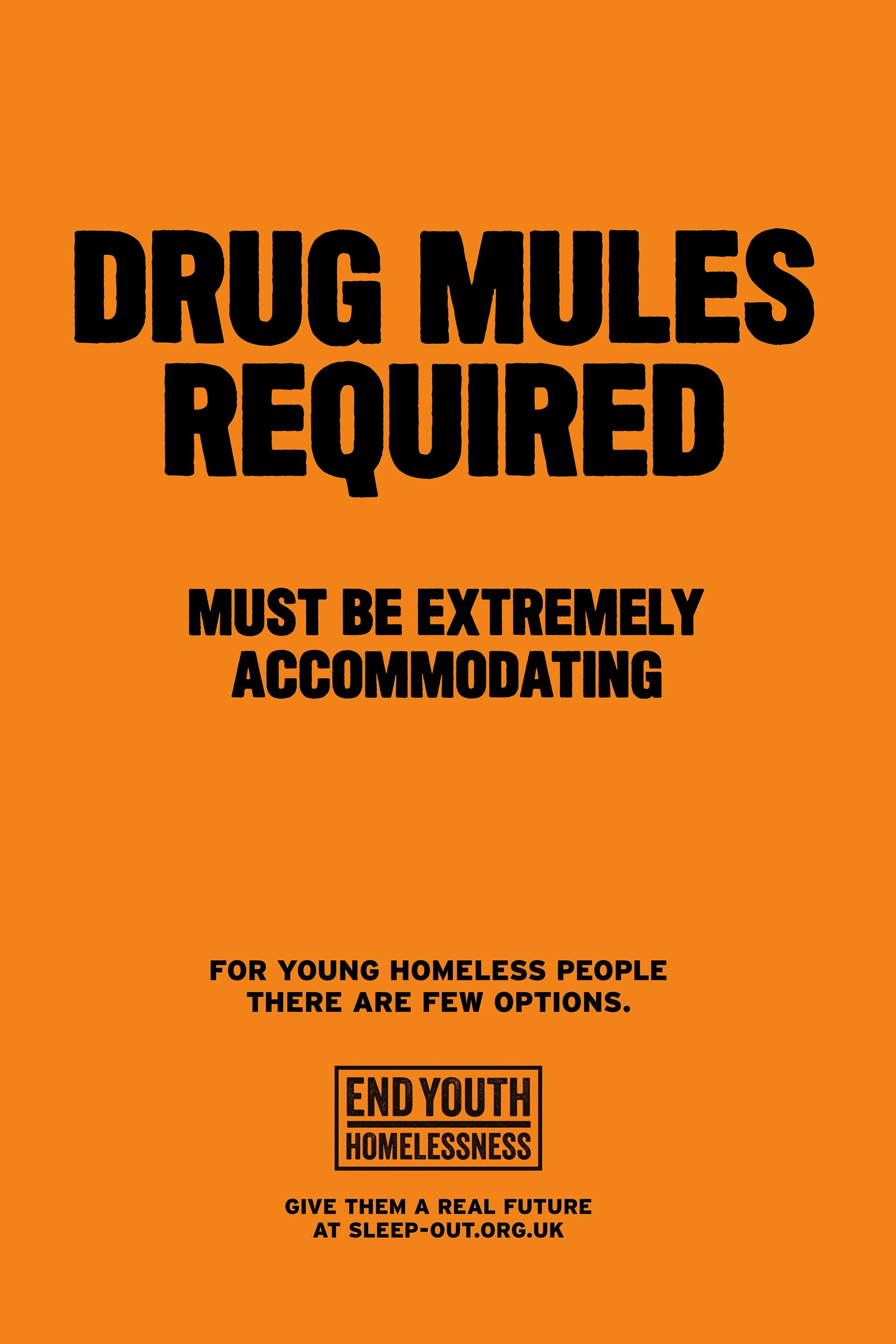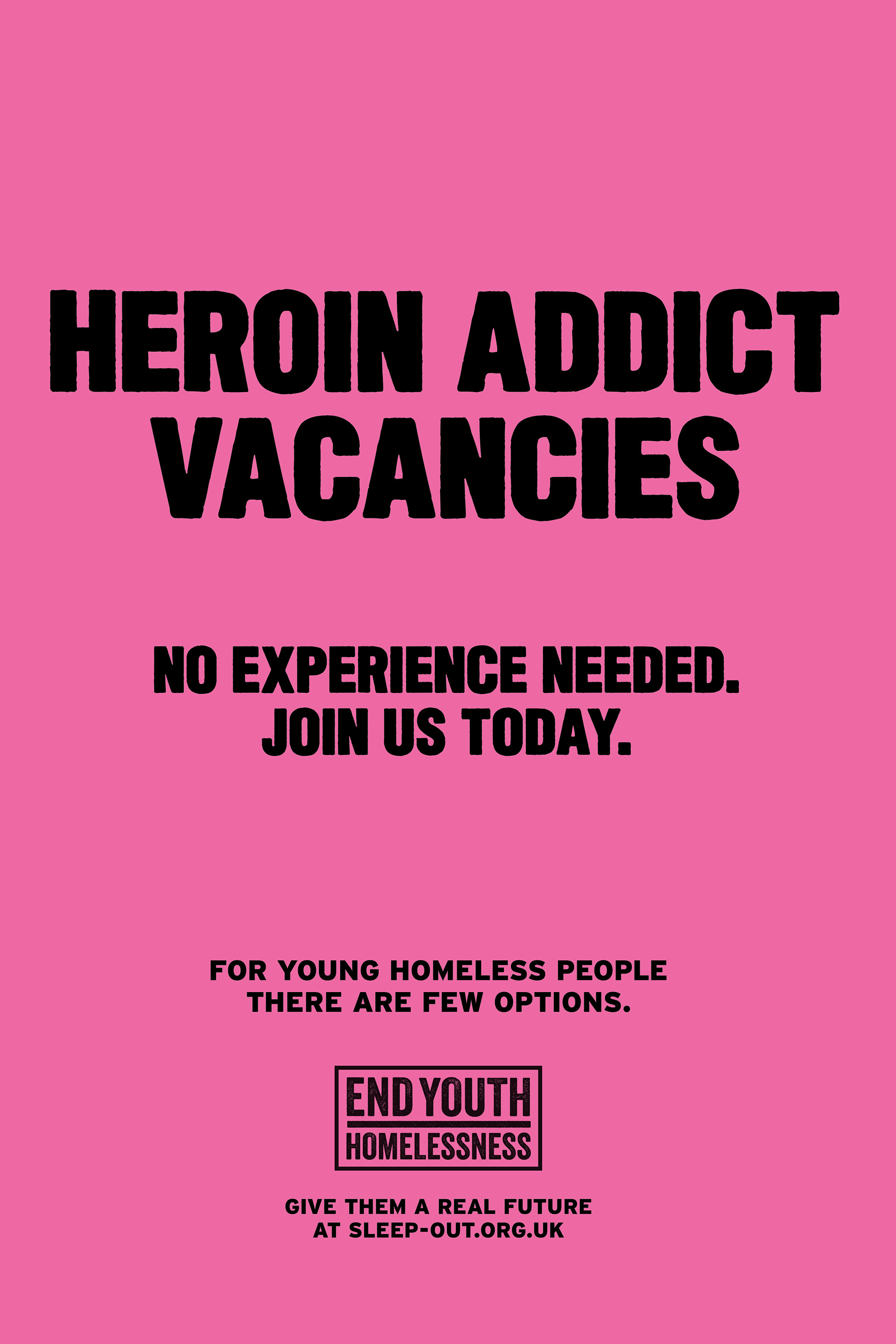 Art Direction & Design for WCRS London